Crowdfunding and peer-to-peer lending have the ability to give people more control over how their investments are used, raising awareness of environmentally and socially conscious projects while still ensuring healthy financial returns.
That was one of the key messages from Louise Wilson, co-founder and joint managing director of Abundance Investment, as she closed the first day of Healthy City Design International with a talk on rethinking the way money and finance can be used to fund community projects that can help shape a better future.
Explaining her roots in traditional investment banking, Louise described to delegates how she became increasingly disillusioned and disenchanted with the banking world, particularly in the years when the financial crisis was unfolding, and it's obsession with an economic growth theory based on perpetual growth regardless of the finite resources available.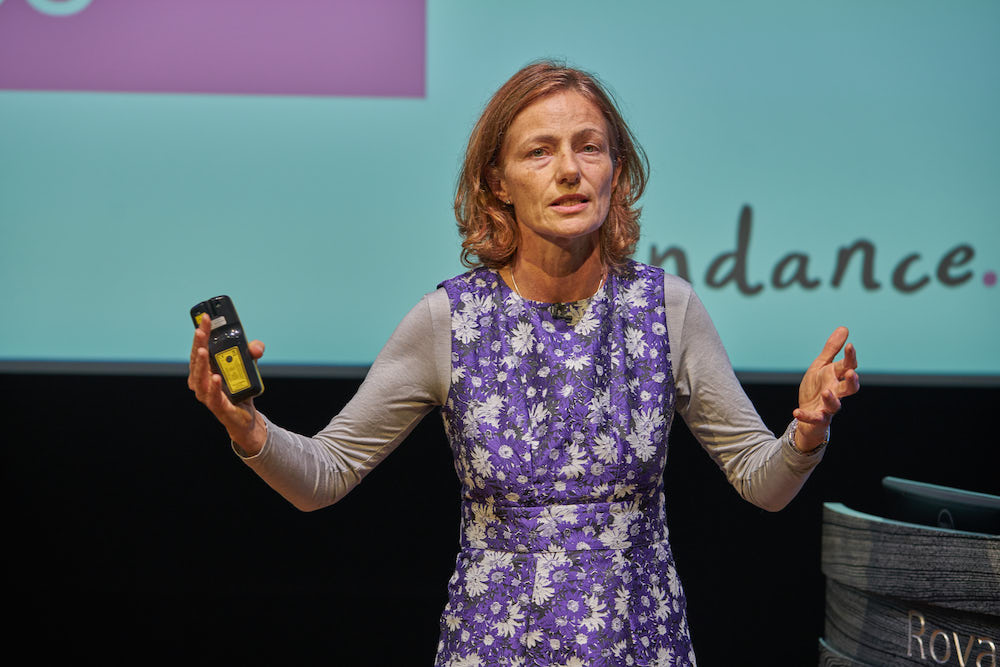 One of the observations she made was that as the financial sector grew in size, it became evermore intermediated – a process that led to people becoming uninterested in what was happening to their money, disconnected, and with their sense of responsibility removed.
"My other observation," she explained, "is that if you're in this [intermediary] chain – whether arranger, investment banker, or money manager – you're not the decision-maker. Even though you have discretion, all of the money that you manage or are arranging is wrapped up in a mandate. There's a piece of paper somewhere that tells you what you can and can't do – and you can't deviate from that. Even if the people whose money sits underneath it would want you to, you're not able because you have no mechanism. So what we're doing at Abundance and, generally, in the sector of crowdfunding and peer-to-peer is we talk directly to the decision-makers."
She defined crowdfunding as investing or loaning money direct to individuals or companies via an electronic platform – with emphasis on the platform as a factor differentiating it from a traditional bank or building society. Enabled by the financial crisis, the sector rose to prominence around 2011, as a consequence of people wanting more control of their money and an understanding of where it goes.
Louise pointed to figures stating that 71 per cent of people want to know where there money is invested – a question that was rarely asked prior to the financial crisis. More importantly, she added, 75 per cent of people said they would be unhappy if their money was going somewhere that didn't stick well with them and their personal priorities.
She pointed out that in the UK, at the end of the last tax year, £608bn was invested in tax-free Individual Saving Accounts (ISAs). While interest rates may be on the rise, she also suggested that they may fail to climb fast enough to keep pace with inflation – hence the opportunities to use that money and put it to good use by investing in projects that inspire community health and wellbeing are considerable.
She went on to describe two solar farm projects with Swindon Borough Council. The first was a 4.8MW solar farm, funded by £1.83 million raised from the general public, half of which came from people who lived in the borough, and the remainder from the council itself. The momentum from this project fed into a second scheme called Chapel Farm, where Abundance raised 30-40 per cent more money in a fraction of the time of the first project, and with more of it coming from the local residents.
In addition to the money, the benefits included increased awareness of the borough's green agenda, where the council wants to have enough renewables to be able to power all of the homes in the borough. The council also wanted to create an improved sense of civic pride and connection.
Moreover, feedback from investors was stark. Asked after one investment whether their views on renewables and energy had changed, 30 per cent of people said they are more active and engaged in the debate about renewables, while 17 per cent of people said they thought about energy consumption differently.
Another recent project raised £4.2m to build 30 social and supportive living homes for Merseyside Assured Homes. This project involved a three-year bond paying around 4 per cent, which will then be refinanced at the end of the period by a tradeable 50-year, inflation-linked bond.
"What we particularly like about the project is that these homes are being built to a 50-year lease with a registered social landlord (RSL)," commented Louise. "None of them are for sale; they will all stay available for social and supportive living. The reason we're able to do this is that, actually, what you're getting is a 50-year rental stream that's coming from a RSL.
Such crowdfunding is therefore not only a means to deliver socially and environmentally conscious schemes that might otherwise fall by the wayside, but it allows savers and investors to feel a greater sense of control and engagement in projects that are of interest to them, their families and local communities, creating what Louise describes as a "virtuous circle".